How to create a landing page on your Wix website for your course, opt-in, or eBook.
So you've created something and now you are setting up a sales funnel to your awesome product. You need a landing page. You sigh as you are tallying up all of the extra expenses of marketing this sweet creation.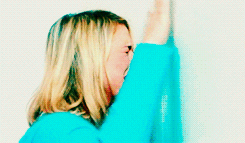 Well I'm writing this article with the hope that It gets to you before you reach into your wallet to shell out more of your hard earned dollars.
I'm all about saving all of us some loot, so let's save you some money and create a FREE landing page for your opt-ins, freebies, courses, eBooks, etc. on your Wix Website instead of PAYING to use that other guys platform. 
*This post may contain affiliate links. If you click on any of them, I'll may make a small commission and it is greatly appreciated. Thank you for supporting this lil blog!
Read my full disclosure here.
Sooo, what is a landing page?
A landing page is a focused, one-page website, with enticing copy that tells visitors who you are, what you do, and what you want THEM to do. It encourages visitors to take an action - like sign up to your mailing list to receive your newsletter, promotions, and blog posts.
Hopefully over time, your email list fills with devoted followers that will be waiting in line for your first or next product!
A landing pages' sole purpose is to drive visitors towards conversion. For bloggers, you want to trade something of value with your visitors so that in return, they trustingly give you their email address. Visitors can subscribe, purchase, or download from your website.
Now, some bloggers have neither an eye for design nor the skills to write enticing copy for their landing page. That's where Wix has your back. Choose from hundreds of templates that are already designed for you, then replace the images and text with your own, to personalize the landing page.
The words, text, copy, content - should be a priority on your blog. I recommend browsing the format other bloggers are using for their landing & sales pages. Big name bloggers are getting conversions so you may as well learn from them. Don't copy, just take notes on placement of their subscribe forms, how their copy is placed; left, middle, or right of the page, etc. Do you want to keep it minimal or add pops of color to emphasize important content?
*TIP: Pick 3 of your favorite bloggers. Take note of the elements you find attractive and write out your landing pages design plan.
Perks of creating a landing page on your blog?
 
EYES! That's right...get more eyes, a.k.a traffic on your blog.
Create 3 or more pins for your product to pin to Pinterest. When people click to check out your pin, they are brought to your landing page on your Wix Blog. Hello, traffic!
Which email service should I use to capture subscribers on my Landing Page?
Wix has it's own email service but it isn't robust enough for bloggers. While you are in the growing phase of your blog or business, I recommend using MailChimp. They offer a free version for up to your first 2,000 subscribers. 
*NOTE: If you have multiple lists with the same subscribers that opt in to multiple offers on your site, they are counted again as subscribers therefore you reach your max of 2,000 subscribers quickly and have to upgrade unnecessarily. 
Here Is How You Can Set Up Multiple Opt Ins On Your Website Using MailChimp. 
If you are using MailChimp or another outside email provider, you'll have to configure your DNS records in the back-end of your Wix account. If you don't know how to do this, sit tight, I'll be releasing a FREE course showing you how to do this. Sign up to access my FREE Resource Library to be notified of it's release!
*Keep in mind as you are creating your landing page:
Since your landing page doesn't have a header or footer, it doesn't have a menu. Insert a button, to direct visitors to a page within your blog. For instance, label the button "Home" or "Menu" to lead visitors to your homepage or wherever you'd like them to land.
To add a button to your landing page:
From within the editor, on the left side of your screen

Click the circle with a + in it to add a button.

Scroll down, Click Button

Click on a button to choose it. It will automatically be added to the page you are on. 

Customize the button by changing the text, color and size to match your branding.
Key elements to a landing page
How to add a landing page to your Wix blog:
Click Page
Click Manage Page
Click Add Page
Type in the name of your new page, Click Done
Next to the new page, click the Circle with 3 dots 
 
Click Settings
 

Click the Layouts tab
 
Select No Header & Footer
You're ready to start designing your Landing/Sales page!
When you are done designing your conversion worthy landing page, visit the Pages SEO Section to customize your landing pages Title and Meta Description. This is the information visitors will see in searches.
How to customize your landing pages SEO:
Click Page
Click the 3 dots next to your landing pages title
Click Page SEO
From here you can enter your Meta Title | Meta Description | Keywords/Phrases.
You can view how your page will appear on Google as well.
You can also use the SEO Wizard to make sure your page is Google ready and then Wix will help you register your blog with Google Console to get your blog out in the blogosphere!
Now you're ready to share your landing page with your email subscribers and across social media!

To get your URL:
Go to your live landing page

Right click to highlight & copy the URL in your web browsers address bar
OR:
Click Pages

Click Manage Pages

On the relevant page, Click Circle With 3 Dots

Click Page SEO

Click to open SEO (Google)

Scroll down to "What's the page URL?"
Now right click to paste it into a: 
Facebook post

Twitter

Share it as the link in your profile on Instagram. Better yet, open a FREE account with Linktree for your Instagram and create a link to your landing/sales page.

*Be sure to use your Linktree URL in your Instagram Profile Description.

Create a Pin and add the posts URL when you upload the image on Pinterest.
You'll have an opportunity to share any page on your blog whenever you click Publish in the editor. A box will pop up asking if you'd like to share your page to your email list, Facebook and Twitter. Personally, I don't use the Wix Shoutouts feature because as a blogger, I needed a more robust
email provider so I've opted for *MailChimp.
 When you are done designing the landing page for your course, opt in, or ebook,  check for
-Grammatical errors
-Add affiliate links, if any
-In preview mode, test to see if everything works ie. Buttons/sign up form
-If everything is in working order, go ahead, count to 3, then press publish on 2. HA!
Please reload